Making a difference together – with ISCC!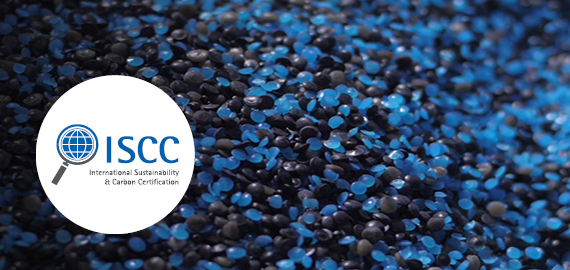 We encounter plastic products in all sorts of contexts, and they are often indispensable in everyday life. Recently, it has become increasingly apparent that plastic items are being condemned and rejected across the board. Much of the criticism in this regard is justified; at the same time, we advocate for a more discerning overall perspective. It is neither expedient nor realistic to dispense with plastics in an all-out attack. Since there are hardly any alternative options in many areas, rethinking is the top priority. Sustainable plastics based on renewable raw materials offer a genuine opportunity to conserve fossil resources and produce plastic items in an environmentally friendly way.

For this reason, we have been ISCC PLUS certified since 2022, one of the first German manufacturers in the advertising materials sector to achieve this standard. The International Sustainability and Carbon Certification (ISCC) standard is an independent, global certification system that works on a voluntary basis across the entire supply chain. It verifies the sourcing of sustainable raw materials and the creation of ecologically valuable products made using these materials. The focus is on reducing the amount of new fossil plastics. Bio-circular materials, i.e. waste and residues of biological origin from agriculture, forestry and related industries, are converted into certified bioplastics.

At the same time, the ISCC-certified value chain is completely sustainable. This is because only certified companies are allowed to produce and trade ISCC-certified material and to manufacture and distribute the resulting products. Three fundamental elements play a key role here: ecological land use, social justice, and economic sustainability. An important component of value creation is the environmentally friendly extraction of raw materials. Strict environmental conservation is closely related to this, particularly the protection of agricultural land, bodies of water, and forests. The ISCC also creates safe working conditions across the entire value chain through rigorous enforcement of human rights, labour law, and land rights. In addition, low-pollution product manufacturing is guaranteed by monitoring greenhouse gas emissions, constant recycling and the use of production waste.

During the production process, bioplastics and virgin plastics are mixed in accordance with the ISCC's mass balance approach. This allows elasto to offer products made from 87% bioplastics, using verified ISCC-certified BIO-CIRCULAR material. The addition of 10% conventional raw material is required for production purposes. In order to be able to offer plastic in almost any colour, roughly 3% of colour pigments are also added. The ISCC-certified "Made in Germany" products are manufactured by elasto in a climate-friendly way, in accordance with the highest quality standards, and using our own green electricity – naturally better!