Cooperation with The Honu Movement: wear sunglasses and clean up the ocean!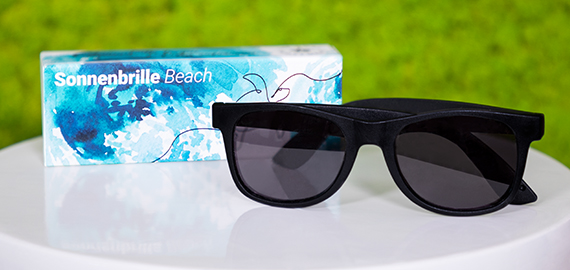 We have brought an experienced partner on board for our fight against single-use plastic waste in our oceans. With The Honu Movement, we are working to make our world a little cleaner. "Let's clean up the ocean!" - that is the maxim of The Honu Movement. The organisation has made it its mission to remove rubbish from our oceans. They do not use controversial technologies that interfere with the ocean's ecosystems. Rubbish and debris is collected by hand - on beaches and estuaries or directly from the sea using boats.

There are now over 150 employees working in Southeast Asia and Africa and the organisation is gaining more and more supporters for this great work. At the same time, the procedure has been cleverly planned. The waste is temporarily stored in so-called "trash cabins" to protect it from environmental influences, before being recycled. The waste is then collected on site by certified recycling companies on a weekly basis and processed into new recyclable material. The recycled plastic granulate is used for construction projects and is utilised, for example, to build new harbours and houses. Only 10 percent of the remaining waste is incinerated to generate energy. Here, too, The Honu Movement is working together with research partners to gain fuel from this.

elasto has been a certified partner of The Honu Movement since 2020. Impressed by the work of the organisation and the tireless commitment of its helpers worldwide, we also want to do our bit - which is why we are working together with The Honu Movement. The campaign is supported by the production of "Beach" clean-up sunglasses. For every pair of sunglasses sold, two disposable bottles are collected from the ocean and recycled. The environmental problems caused by single-use plastic waste in our oceans are enormous, and it is time to do something about them. We are aware of this and rely on cooperation with reliable partners, such as The Honu Movement, as well as the production of recyclable and reusable plastic items.