We give back more than we use!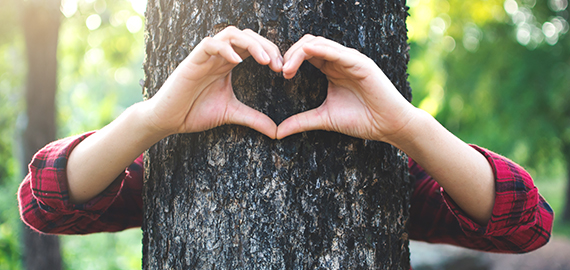 Because what we do today determines what the world of tomorrow will look like. For this reason, elasto GmbH & Co. KG, one of Europe's leading promotional products manufacturers, is both climate positive and ISCC PLUS certified. Together, these two certifications represent one of the most significant milestones in the company's history.
Our production has been climate neutral since 2021, and from 2022 we are officially certified as a climate-positive business by the German Institute for Sustainability and Economy (Deutsche Institut für Nachhaltigkeit und Ökonomie). This means that we do not only offset the CO2 emissions we create but are also dedicated to protecting the environment through other initiatives. This means that we offset 100 % of the CO2 produced and, on top of that, we also invest an additional 35 % for climate protection. This family business achieves 60 % of its beneficial environmental impact by cutting back on CO2 emissions through its own policies. This includes, for example, heat recovery and photovoltaic systems, the use of recyclable materials, 11 electric vehicles in the company fleet, the exclusive use of recycled paper and cardboard and efficient lighting management. Offsetting the remaining 40 % of its CO2 requirements is accomplished through investment in a German climate protection project. And that's not all! We add another 35 % and take the step towards becoming a climate-positive business. This sponsored project contributes to the preservation of 75.11 hectares of woodland with a total of 45,066 trees. In addition, the forested areas provide protection to numerous endangered plant and animal species, thereby making a valuable contribution to biodiversity. The "elasto forest/area Augustenhof" is located in the Vorpommern-Rügen region.
ISCC PLUS certification follows in the same year. ISCC (=International Sustainability and Carbon Certification) is an independent, global certification system that works on a voluntary basis across the entire supply chain. It identifies the extraction of resource-conserving raw materials and ecologically valuable products made from them. ISCC PLUS is the certification system for globally operating companies in non-regulated markets that offer final products. The focus is on reducing the amount of new fossil plastics. For this reason, in the manufacturing of our ISCC PLUS-certified plastic products, fossil resources are replaced by sustainable bio-circular material. Bio-circular polypropylene is obtained from renewable raw materials such as pine oil, waste cooking oil, straw or forestry waste.
Our products are manufactured at our site in Sulzbach-Rosenberg with our own green electricity and in compliance with the highest quality standards. We are committed to the responsible use of plastics!